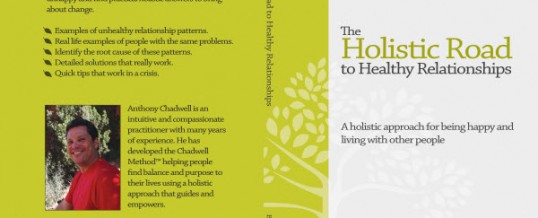 I have just completed the first of a series of books, called the Holistic Road to Healthy Relationships. The reason I wanted to start the series on relationships is because I see so many patients who have outward health problems but which are a direct result of relationships issues, either past or present.
In the book I explore relationships by means of case studies of patients or people (whose names have been changed obviously) whom I have come into direct contact with, by means of exploring the different aspects of creating happy, intimate and lasting relationships.
The book explores the following:
1: The Chadwell Method™ and Relationships
2. Be the Partner you want to have
3. Recreating the Familiar – even when it hurts
4. I have everything. Now what?
5. Addicted to the drama – the cycle of staying stuck
6. Early Trauma – still with you now
7. Substances – relationship with feeling different
8. Spirituality -The Bigger Question
The book should be published by the end of the year – email me here if you would like to have further details.
Share