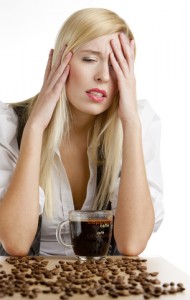 How can you enjoy life when you don't feel your best? If you are exhausted from over work, excess stress, the effort required raising children or building your career take heart. Chronic fatigue can be eliminated.
When your body is in alignment with gravity the muscles work less. When you have all of the nutrition you need the body metabolizes more efficiently and runs smoother. When your chronic thoughts and emotions are brought to your awareness you then have a chance to change them. All of these principles combined are a big part of the Chadwell Method.
Your experience will start with a thorough review of all your life style habits. By looking at how you live your life we can determine where the break down in your body chemistry begins. At that point a plan is set in motion to really help you change.
This information will teach you how to manage your time, regulate your mood, and relate to friends, family and co-workers. A more peaceful state of mind will begin to grow in you and you will have better options on how you express your life. As a result you will begin to notice a new energetic existence and be amazed at how good you feel![google1]