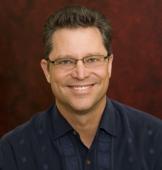 When it comes to improving your health, and accessing a better quality of life you can receive a number of great benefits from transformational / health-related coaching with Tony Chadwell. Just as you receive coaching from a sports coach, you can receive the same type of advice and motivation from a coach that is focused on helping you live better and enjoy a better level of health . Here are some of the top benefits that you can experience from  transformational/ health-related coaching:
1. Increased self-esteem and self-confidence: with regular coaching from a health coach or transformational life coach you can work at gaining more self-confidence and increasing your self-esteem. This can help you experience less stress in your life and overall enhance your mental health.
2. Enjoying better relationships: with better health and motivation you can work at strengthening your relationships and having more energy to spend on your relationships. With a bit of coaching you can work on improving your own quality of life and as a result many of your relationships will strengthen.
3. Feeling better every day: with the correct balance in your life you can actually work at feeling better every day. Imagine waking up feeling refreshed and hopeful knowing that you have goals you're working towards and the healthiest possible outlook for your body and mind. A transformational coach can work to center you and help you identify goals allowing you to move forward.
4. Accessing extra career opportunities: because your relationships will be strengthened its possible that you can also go further in your career. With the help of transformational coaching you can work to identify career goals as well as find the motivation to help you access these goals.
5. Learning to better communicate with others: coaches can help you develop great interpersonal communication through specific exercises in goalsetting and goal achievements. You can learn the secrets to having great conversations with others that allow you to feel well and accomplish goals.
Give me a call today on 858-792-0754 to learn more about the coaching program and the transformation it can offer you or email me here.

17 Positive Review(s)